Working Out When it's Cold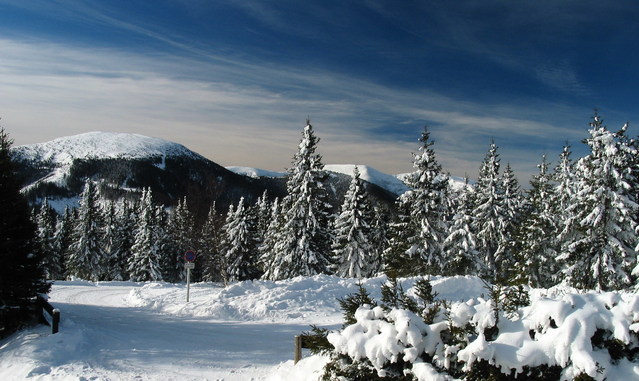 The colder weather is here and, for many people, that means it's time to hide instead until spring. It's darker and colder and you're likely tempted to be where it's warm and cozy. However, there are many benefits to working out outside even in the colder months.
One of the most obvious is that you'll be staying active. Once the holiday season starts to approach, a lot of people are content to decrease their exercise and increase their intake of treats and goodies. However, doing so can put you in a slump that can be tough to get out of. By staying active all throughout the winter, you don't lose your routine and you won't have to struggle to get back into an active lifestyle once the nicer weather arrives.
Here are a few tips for winter exercise:
Warm up indoors

A good warm up before you exercise is necessary, so why not do it inside where it's already warm? Not only is this good for your body, but it will get you ready and keep you feeling warmer and more comfortable when you do get outside.

Wear appropriate clothing

Dress in layers so that you can add or remove articles of clothing to suit the weather. Your first layer should be designed to draw sweat away from your body, the second should be to insulate and the third should be water-resistant to provide protection.

Remember a hat and gloves

Your head and your hands need to be protected when you're exercising outdoors in the winter. Don't forget a hat and gloves!

Wear proper footwear

Not only do you need to make sure that your feet stay warm and dry during your workout, but you'll also want to wear footwear that is slip-resistant in order to deal with winter conditions.

Be reflective

It gets darker much earlier in the winter, so wear reflective clothing so that people and cars can see you.

Check weather conditions

While working out outside is often great, it's important to check the weather conditions before you head outside and to take precautions. Winter weather can change quickly and extreme temperatures can be dangerous. Be prepared and stay inside if the weather gets too much. Watch out for ice and snow.

Take note of warning signs

The warning signs of frostbite are numbness, tingling or burning. The first signs of hypothermia are shivering and confusion. If you experience any of these signs, go inside immediately and consider medical help.

Stay hydrated

You may not feel as thirsty when it's cold as you do in the summer heat, but that doesn't mean you don't need to keep yourself hydrated. Drink water before, during and after your workout.

Have fun!

Enjoy your winter workout!