Nepean In-Home
Personal Trainer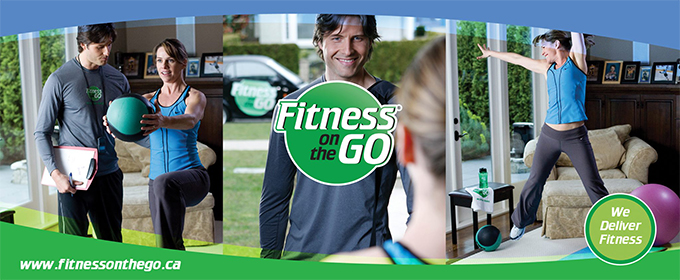 Are you looking for a trainer in Nepean? One of our agents will contact you soon to schedule an in-home free consultation. During our consultation, one of our professional personal trainers will come to your home and assess your fitness as well as your personal goals. They will begin planning a routine specially made for you, taking into account your time constraints, your scheduling, and your budget!
Nepean Personal Trainer
Private In-Home Personal Training Program
Part of feeling great includes getting physically fit and as we get fit something else happens, we become emotionally healthier. There are no shortages of studies out there that prove getting the endorphins activated through physical activity is important. However, the sad reality is that there are many who truly desire these goals but the act of following through just doesn't happen. Fitness on the Go is an incredible solution to this dilemma that can plague an individual. It sure pays to be a resident of Nepean because you can have private, in-home personal training sessions. Never has there been such a unique service in Nepean that is flexible and works around your schedule. Our reliable, certified Nepean personal trainers help individuals who seek to accomplish their fitness goals. Many of our clients are already fit but they want to maintain their current fitness level without having to leave the comfort of their home. Fitness on the Go fully understands that getting to a fitness facility and work schedules more often than not just don't allow it to happen. We also understand another aspect; many people really want to work out but don't like a noisy gym atmosphere that can interfere with personal boundaries. This is why our personal trainers come to you. When you need assistance to lose weight or get fit, there are no other alternatives that are this simple. No matter what your goals may be, building muscle, losing weight, toning or just have a regular fitness activity built into your weekly routines Fitness on the Go can help.
If you live in Nepean then our personal trainers can come to you because they are located only a short driving distance from your home. Our trainers are fully qualified and they are eager to conduct training sessions on your time, with your goals and best of all, in your home. If you think this is too good to be true then we cordially invite you to contact us for a free in-home consultation; after all, you have nothing to lose and everything to gain!
During your free in-home consultation our certified personal trainers listen carefully to what you want. They provide concrete advice, address any concerns you may have as well as answer any questions you have in regards to any of our programs. Also, reasonable expectations will be established for how achievable your goals are so that you are not setting yourself up for failure. Our goal is for you to be comfortable working with our certified Kitchener personal trainers. Achieve the fitness and weight loss goals you desire in your home and on your time; it truly doesn't get any simpler than this. You are only one phone call away to accomplishing a goal. The first step is simple – give us a call today toll free 1-888-808-2348.