Waterloo In-Home
Personal Trainer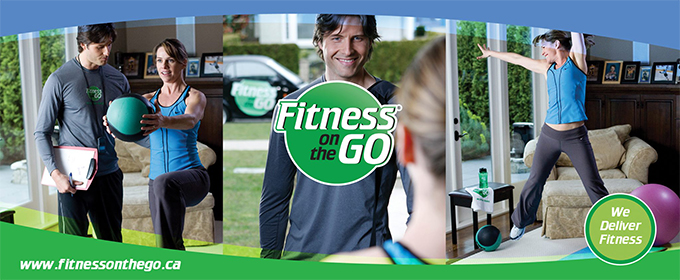 Are you looking for a trainer in Waterloo? One of our agents will contact you soon to schedule an in-home free consultation. During our consultation, one of our professional personal trainers will come to your home and assess your fitness as well as your personal goals. They will begin planning a routine specially made for you, taking into account your time constraints, your scheduling, and your budget!
Waterloo Personal Trainer
Private In-Home Personal Training Program
Fitness on the Go can be your unique fitness experience providing you with in-home, private personal training. Any individual who has the desire to achieve their fitness goals and if they reside in or near Waterloo, Ontario will discover our program can be your program! This is remarkable a one-of-a-kind service that works around your desired schedule. Enthusiastic, trustworthy, and fully certified Waterloo personal trainers are all professionally qualified to assist you reach a desired fitness level, maintain a current level of fitness or to lose weight in the comfort of your home. At Fitness on the Go we understand that getting to a gym isn't for everyone. Sometimes this just isn't within the comfort level or it may not fit with a person's schedule. What we fully understand is that although intentions are good, sometimes motivation levels to leave the home are low. Fitness does not get any simpler; our personal trainers come to you. There truly is no better way to achieve all your fitness goals than in the comfort of your home on your time. No matter whether you want lose excess pounds, firm up, build muscle or just add activity into your weekly routine we can help.
If you live in the Waterloo area our trainers will come to your home. All of our personal trainers are fully qualified and totally prepared to provide you with tailored personal training sessions that you will have fun with, that matches your comfort level and within your schedule, all in your own home! Attaining all your fitness goals has never been any simpler! Experience a free in-home consultation by simply calling 1-888-808-2348. Yes, a free consultation is all yours and with absolutely no obligations whatsoever- and of course, in the privacy of your home!
During your free in-home consultation our certified personal trainers will listen to you – what your fitness goals are as well as any weight loss goals you may have. Our personal trainers will provide sound advice and answer your questions you may have about us. In addition, they will provide you with reasonable expectations on how attainable your goals are. After your free consultation, we know you will have that comfortable level to work with our certified Waterloo personal trainers. Getting fit in the comfort of your home has never been any simpler. Why put it off? Achieve your fitness and weight loss goals on your time. Take that initial step by giving us a call today at 1-888-808-2348.