Saint John In-Home
Personal Trainer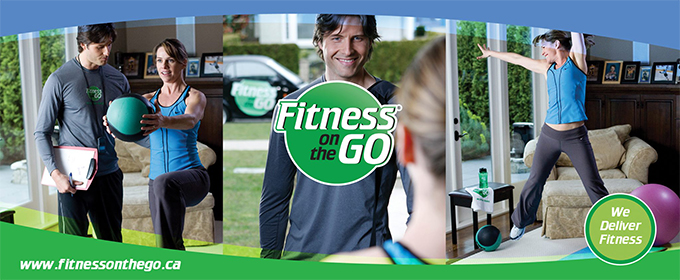 Are you looking for a trainer in Saint John? One of our agents will contact you soon to schedule an in-home free consultation. During our consultation, one of our professional personal trainers will come to your home and assess your fitness as well as your personal goals. They will begin planning a routine specially made for you, taking into account your time constraints, your scheduling, and your budget!
Saint John Personal Trainer
Private In-Home Personal Training Program
Have you arrived to the point in your life in which you want to take that desire to the next level? In theory getting to the next level may seem easy yet in reality it can be difficult. This truly takes a lot of motivation. There's no secret that many people who have great intentions to get fit somehow struggle to take those intentions and transform them into commitment. If this sounds like you then there are no worries because Fitness on the Go has the perfect solution for you, stay home! Fitness on the Go provides every one of their clients personal, in-home personal training to all those who reside in Saint John. Certified, reliable Saint John personal trainers are helping people like you in your community to get fit or to maintain a healthy level of fitness all in the privacy of their home. Fitness on the Go are fitness professionals in Saint John who really understand that getting to a gym and work or personal schedules simply don't mix well at the best of times. We fully comprehend that there is something else as well; many people who truly want to work out do not because they feel that a gym atmosphere is too noisy and many find them intimidating, working toward fitness goals should be enjoyed not feared. Everyone must be secure and comfortable when they work out. This is why our personal fitness trainers will come to you. There really are no other alternatives for you to achieve your fitness goals. No matter what those fitness goals may be from building muscle, to losing weight, to toning or even having a regular fitness activity implemented into your life, Fitness on the Go can help.
If you live in Saint John, Fitness on the Go personal trainers are only a short drive away from your home or office. Our fitness trainers are enthusiastic professionals who can provide you with the incredible personal training sessions in your home, all within your schedule and tailored specifically for you. Want to know more? Call us for a free in-home consultation by calling 1-888-808-2348.
Fitness on the Go have enthusiastic, certified, personal trainers, all of whom excel in the fitness industry and they listen to what you want when they speak with you during your free in-home fitness consultation. Fitness advice is yours for free and your questions about our programs will be answered. Also, goals that are realistic will be established according to your abilities. Our goal is to have you be fully comfortable working with our trustworthy Saint John personal trainers. Work towards the fitness level you deserve all on your time and in your home. The first step is the simplest – give us a call today at 1-888-808-2348.