Sarnia In-Home
Personal Trainer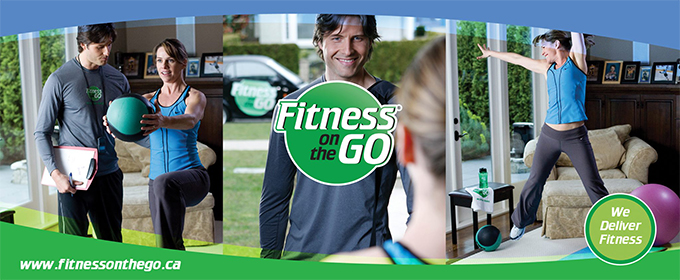 Are you looking for a trainer in Sarnia? One of our agents will contact you soon to schedule an in-home free consultation. During our consultation, one of our professional personal trainers will come to your home and assess your fitness as well as your personal goals. They will begin planning a routine specially made for you, taking into account your time constraints, your scheduling, and your budget!
Sarnia Personal Trainer
Private In-Home Personal Training Program
There is a level of fitness that makes you want to wake up every morning and we all want it. The reality is that for many, due to various reasons, this tends to be a great intention. There are no shortages of great intentions yet somehow they never transform into reality. There is absolutely no need to worry if you are like most people because Fitness on the Go has the perfect solution for you – stay home! Fitness on the Go offers in-home personal training sessions to those living in or around Sarnia, in the comfort and privacy of your home. This is an incredibly unique service that works around your weekly schedule. Certified and reliable Sarnia personal fitness trainers are helping many individuals every day in your area who want to get fit or to maintain their current level of fitness. Fitness on the Go in Sarnia comprehends that getting to a gym and schedules often clash. We also know that many people want to work out but find that the atmosphere in a gym is somewhat intimidating; this is not what getting in shape should be about. Why not have a personal trainer come to you? There really are no other fun alternatives to achieve fitness goals. Want to tone up, lose weight, build muscle or just have a regular fitness activity to build into your weekly schedule? We can help.
If you live in Sarnia or if you live close by, Fitness on the Go personal trainers are here to help those wanting help. Our fitness trainers are certified and they are definitely qualified as well as prepared to give you personal fitness training in your home, on your time and with the focus of attaining your goals. We invite you to contact us today for a free in-home consultation by calling 1-888-808-2348.
Fitness on the Go has certified personal fitness trainers who are respected in the fitness industry and they want to listen to what your goals are during your free in-home fitness consultation. They offer professional fitness advice and answer questions pertaining to the fitness and workout programs we offer. Also, attainable expectations will be worked out because goals must be achievable. Our goal is to have you be totally comfortable working with our certified Sarnia personal trainers. Attain the fitness level you want all on your time and in your home. The first step is the easiest – give us a call today at 1-888-808-2348.