Montreal In-Home
Personal Trainer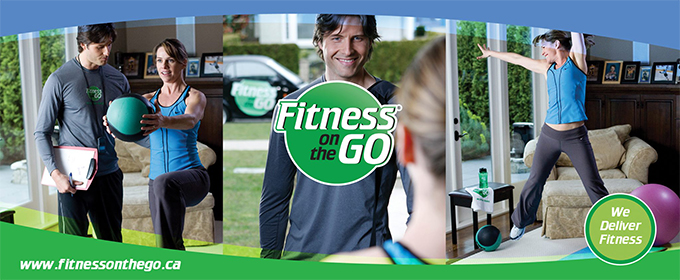 Are you looking for a trainer in Montreal? One of our agents will contact you soon to schedule an in-home free consultation. During our consultation, one of our professional personal trainers will come to your home and assess your fitness as well as your personal goals. They will begin planning a routine specially made for you, taking into account your time constraints, your scheduling, and your budget!
Montreal Personal Trainer
Private In-Home Personal Training Program
Fitness on the Go is the amazingly unique fitness experience that offers private, in-home personal training to those who want their fitness goals achieved and who live in Montreal, PQ. This is a truly a one-of-a-kind service that caters around your daily or weekly schedule. Trustworthy, certified and enthusiastic Montreal personal trainers are fully qualified to help you attain a desired level of fitness, lose weight or maintain a current level of fitness all in the comfort of your home. At Fitness on the Go we know all so well that getting to the gym isn't for everyone. Sometimes this just isn't within a comfort level or it does not fit with your schedule. Often what we find is that although the intentions are good, the motivation to leave the home isn't there. Our personal trainers come to you – it is that simple. There is no better way to achieve your fitness goals than in the comfort of your home. We can help no matter whether you want lose weight, tone, build muscle or just add some level of activity into your weekly routine.
If you reside in the Montreal area our personal trainers are a literally a short drive from your home. Our trainers are qualified and fully prepared to provide you with personal training sessions that you will enjoy, that fit into your schedule and in your home! Attaining your fitness goals has never been made any easier than this! We invite you to experience a free in-home consultation by calling 1-888-808-2348. Yes, we want you to have a free consultation with no obligations in your home!
During your free in-home consultation our certified personal trainers will carefully listen to you – what your fitness and weight loss goals are. Our enthusiastic trainers will offer doable advice and answer questions or concerns you may have about our fitness programs. In addition, they will provide you with reasonable expectations on how achievable your goals are. After this free consultation, we believe you will feel very comfortable working with our certified Montreal personal trainers. Being in the comfort of your home while getting fit has never been any easier. Achieve all your fitness and weight loss goals that have been put on hold within your schedule. Take that first step by giving us a call today at 1-888-808-2348.