Kanata In-Home
Personal Trainer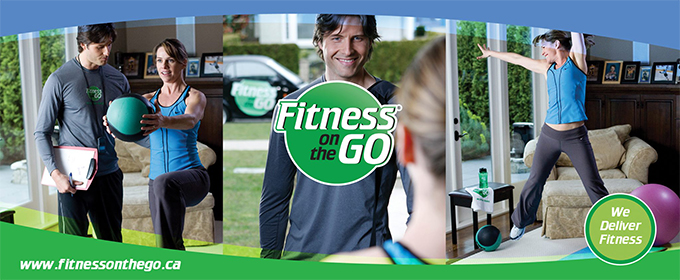 Are you looking for a trainer in Kanata? One of our agents will contact you soon to schedule an in-home free consultation. During our consultation, one of our professional personal trainers will come to your home and assess your fitness as well as your personal goals. They will begin planning a routine specially made for you, taking into account your time constraints, your scheduling, and your budget!
Kanata Personal Trainer
Private In-Home Personal Training Program
Getting fit and feeling great is a state-of-being that is equal to nothing else. The sad reality is that sometimes turning those goals into reality falls by the wayside. Fitness on the Go is an innovative solution to this age-old dilemma. Kanata has just gotten better because residents here can enjoy private, in-home personal training sessions. Never has there been such a unique service in Kanata that works around your schedule. Our reliable and certified Kanata personal trainers are eager to help anyone who seeks working towards their fitness goals even if it is maintaining a current fitness level. Fitness on the Go totally appreciates that leaving the house to go workout and work schedules more often than not just don't allow it to happen. We also understand that people want to work out but don't want the loud environment of a gym or the loss of privacy. When you need assistance to lose weight or get fit, there are no other solutions that are this simple. No matter if your goals are toning, building muscle, losing weight, or just have a regular fitness activity built into your weekly routines, Fitness on the Go can deliver.
If you live in Kanata our personal trainers are located a very short driving distance from your home. Our trustworthy trainers are eager, prepared and totally qualified to conduct training sessions on your time. Your goals, your fitness program all in the comfort of your home. Want to know more? We sincerely invite you to contact us today for a free in-home consultation; nothing ventured nothing gained!
Fitness on the Go certified personal trainers excel at what they do and this includes listening. They carefully listen to what fitness and weight loss goals you want during your free in-home fitness consultation. They offer tangible advice and they ensure that any concerns you may have are addressed. They will also answer any questions you have in regards to any of our programs. In addition, expectations geared for your ability level will be established for you in regards to how achievable your goals are as well as timelines. We want you to be very comfortable working with our certified Guelph personal trainers. Achieve the fitness and weight loss goals you have wanted for so long in the comfort of your own home and on your time; it truly does not get any better than this. You are now only one phone call away to accomplishing your fitness goals. The first step is simple – give us a call today toll free at 1-888-808-2348.