Grande Prairie In-Home
Personal Trainer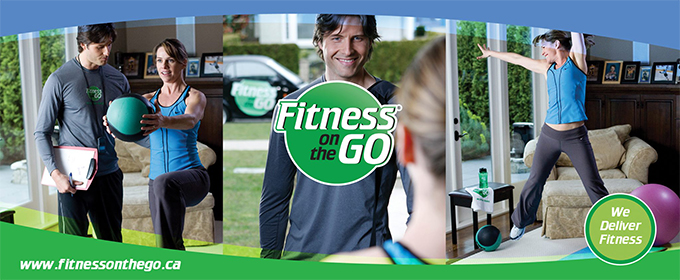 Are you looking for a trainer in Grande Prairie? One of our agents will contact you soon to schedule an in-home free consultation. During our consultation, one of our professional personal trainers will come to your home and assess your fitness as well as your personal goals. They will begin planning a routine specially made for you, taking into account your time constraints, your scheduling, and your budget!
Grande Prairie Personal Trainer
Private In-Home Personal Training Program
There comes a time in one's life in which the desire to work out starts to take shape. Transforming desire to action will inevitably make you feel great but that first step can be difficult. There is no surprise that the vast majority of people who have great intentions to get fit struggle to take those intentions and transform them into commitment. If you are one of those people there is great news for you, Fitness on the Go has the perfect solution, stay home! Fitness on the Go provides every one of their clients personal, in-home fitness training to individuals who reside in Grande Prairie. Never has there been such an incredible service that brings fitness to your front door that works around your schedule. Trustworthy, certified Grande Prairie personal trainers are helping individuals like you in your community to achieve their fitness goals or to maintain a current level of fitness in the privacy of their home. Fitness on the Go are enthusiastic fitness gurus in Grande Prairie who really understand that getting to a gym and work or personal schedules simply don't jive at the best of times. We fully understand that there is something component as well; some people who truly want to work out do not because they feel that a gym atmosphere is too noisy and at times, intimidating; and this is not what working out should be about. Everyone must feel secure and comfortable in order to have maximum results. This is one of the many reasons why our personal trainers will come to you. There simply are no other alternatives in order to achieve your fitness goals in maximum comfort. No matter what your goals may be from wanting to one to losing weight, building muscle or even having a regular fitness activity, Fitness son the Go can help.
If you live in Grande Prairie, Fitness on the Go personal trainers are located close by. Our trainers are qualified fitness professionals who are eager to provide you with the best personal training sessions you can have in the comfort of your home, on your time and tailored specifically for you. We cordially invite you to call us for a free in-home consultation. All you have to do is call toll free 1-888-808-2348.
Fitness on the Go has energetic, certified, personal trainers who excel in today's fitness industry and they listen to you. This takes place during your free in-home fitness consultation. Fitness advice that is realistic is free and your questions about our workout programs will be answered during the free consultation. In addition, attainable goals will be established according to your abilities. Fitness on the Go has a goal too and this is for you to be fully comfortable working with our reliable Grande Prairie personal trainers. Start working towards the fitness level you deserve – on your time and in your home. The first step is the easiest – give us a call now at 1-888-808-2348.