Toronto Personal Trainers are Great for Winter Fitness!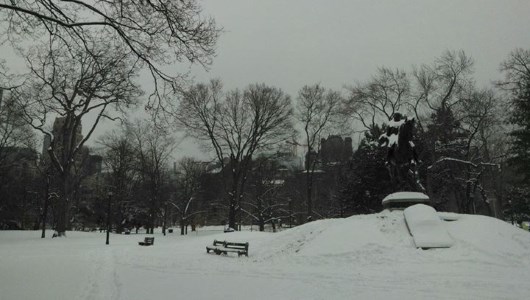 Winter is almost here! The days are getting shorter, the nights are getting colder and soon the subzero temperatures will arrive. But that doesn't mean you'll need to hide inside under a blanket until spring. The winter is also a great time to get in shape. There are a lot of great ways to exercise during the winter and you don't need to freeze to do them!
However, it can often be tough to motivate yourself to exercise during the cold and dark winter months. For this reason, some people turn to Toronto personal trainers for help. Personal trainers can keep you motivated with workouts designed for your specific needs.
However, whether you choose to work out with a Toronto personal trainer or not, you shouldn't fear winter workouts. Here are a few tips for getting in shape during the colder months.
How Toronto Personal Trainers get in Shape During the Winter
Winter sports are excellent for staying in shape during the colder months. Skiing, skating, hiking, hockey and a number of other activities are great choices for winter fitness. Plus, if you're playing a game, there's a good chance that you'll have too much fun and forget that you're exercising!
Make sure that you wear the right clothing when you're outside during winter months. Keep your skin covered and dress in layers so that you can easily adjust your clothes if you start feeling too hot or cold while exercising. Remember to drink plenty of water as well.
However, if it gets too cold and you simply can't workout outside, it doesn't mean that you have to give up and sit on the couch instead. There are a number of ways to get in shape indoors and you don't even have to visit the gym to do so!
Try some exercises that utilize your body weight such as push-ups, tricep dips and many other exercises. You might want to try working out with a DVD as well. There are a number of great fitness and exercise DVDs out there. Of course, if you're working with a Toronto personal trainer, you can get a great workout just about anywhere. Just make sure that you have a clear and safe place in your home to exercise.