Tips for Working Out, With or Without a Calgary Personal Trainer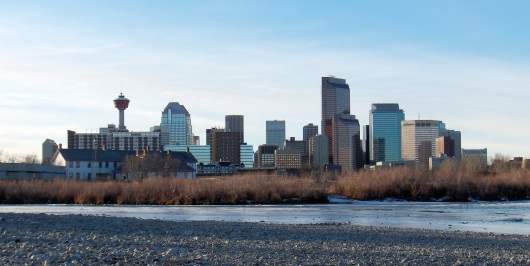 When it comes to working out, you might choose to exercise with a Calgary personal trainer. This is a great choice as a personal trainer can keep you motivated and help you maximize your workouts. However, you might just be looking for some exercises that you can do on your own, whether you have a trainer or not. Now that the warm weather is here, it's a great time to get outdoors, enjoy the summer and get in shape.
Here are a few great outdoor exercise options that are great for anyone: those working out alone, with friends or with a Calgary personal trainer.
Outdoor Workouts from a Calgary Personal Trainer
Outdoor workouts let you enjoy the sun and warm weather while getting in shape and having a great time. Calgary has a number of excellent outdoor exercise options so, no matter what you're into, you'll be able to find something that you enjoy.
One great outdoor activity that you can take part in is cycling. Calgary has a number of great bike paths for you to enjoy. In fact, every June is "Bike Month" in Calgary. During this month, a number of events to promote cycling are held. However, cycling events happen all year round in Calgary. The City of Calgary is even putting together a "Centre City cycle track network" to make cycling in the busy Centre City more convenient. If you're more interested in mountain biking, you can find a number of great trails within the city and just outside Calgary.
You can also find a number of excellent hiking trails near Calgary. The Eau Claire Trail, Wedge Pond, Big Hill Springs Provincial Park, Paskapoo Slopes near Canada Olympic Park and  many other areas all offer great hiking opportunities.
For those who want a gym workout but who also wan to stay outside, Calgary has several parks that have outdoor fitness equipment installed in them. Nine parks in Calgary have outdoor fitness equipment available for anyone to enjoy. Check with the City of Calgary for more information on these parks. At these various parklocations you'll find chin-up bars, climbing ladders, bench curl stations and much more. A Calgary personal trainer can help you learn how to use these different types of equipment if you're unfamiliar with them.
Whether you're working with a Calgary personal trainer or not, you'll certainly find a variety of great outdoor fitness options in Calgary. Get outside and have some fun!