Seniors Fitness Tips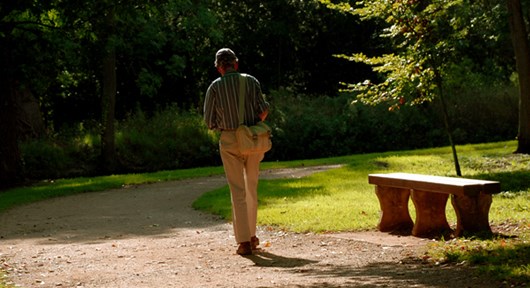 Keeping active and staying in shape is important for anyone at any age. However, for seniors, staying active may even be more important than it is for everyone else. Regular exercise  is important because it boosts energy, keeps your muscles flexible and working. It can also lead to lower chances of pain, soreness or injury in daily life. Staying fit is also good for your mind and spirit. You'll be more independent, feel better about yourself and enjoy life more.
Some seniors are concerned about exercising. They worry that they may hurt themselves, fall or otherwise encounter problems during exercise.  If you have a health condition or other concern, you may feel that exercise isn't possible for you. However, there may be some smaller exercises that you can do to keep yourself active. Remember, everyone is different and everyone works out in different ways.
Some people feel that being active is "for the young," but that's not true at all! Exercise is beneficial at every age. Here are a few seniors fitness tips that will get you on you started.
Take it Slowly
This is especially true if you haven't exercised regularly in a very long time. When you exercise, start slowly, take  note of how you feel and don't push yourself too hard. Even if you can only manage to go for a short walk each day, that's better than not doing any exercise at all. Once you feel comfortable with a small amount of exercise, you can gradually increase your workout if you feel comfortable.
Stay Safe
If you start to feel dizzy or weak, take a break. If something hurts you, stop exercising. The goal is to feel better, not worse!
Make sure that you drink plenty of water before, during and after your workout. You'll also want to ensure that you're wearing safe and comfortable clothing and that you have a hazard-free place to exercise.
Exercise with a Friend
Not only is it safer to work out with a friend, but it's also more fun. For example, you can take a walk with a friend, relative or neighbour. You'll be able to chat as you go and it won't feel like so much of a chore.
Ask your Doctor
If you're just starting an exercise routine, you should let your doctor know before you start. He or she will give you some guidance as to what exercises will work best for you and advise you of any issues or restrictions you may have.
Have fun!