An Ottawa Personal Trainer Provides Fitness Opportunities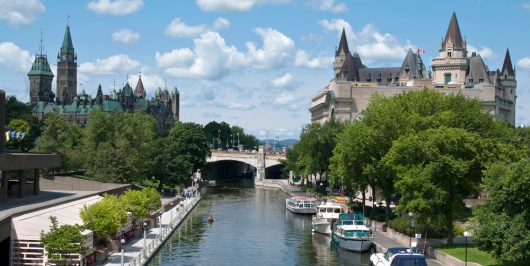 Looking to get in shape in Ottawa? Whether you're working with or without an Ottawa personal trainer, there are a number of different ways to get fit and have a great time while doing so. Plus, now that the warm weather has arrived, Ottawa provides a number of outdoor fitness options as well!
An Ottawa personal trainer can come up with a fitness plan for you and help keep you motivated. This will encourage you to get active and enjoy yourself. Here are a few great outdoor fitness activities that you can take part in in Ottawa.
Ottawa Fitness Options
Cycling is a great way to enjoy the sights and experiences of Ottawa while getting in shape. A few of the great biking paths in and around Ottawa include:
Ottawa River Pathway
Portage Bridge pathway
Rideau Canal Western Pathway
Rideau River Eastern Pathway
Voyageurs Pathway
Experimental Farm Pathway
Greenbelt Pathway West
Leamy Lake Pathway
Plus, on Sunday mornings between late May and Labour Day, more than 50 kilometres of parkways in Ottawa and Gatineau Park are closed to cars so that cyclists, runners, joggers, walkers and in-line skaters can enjoy them!
If hiking is more your thing, you might want to consider the Ottawa Greenbelt. There are more than 150 kilometers of trails that connect to the Trans Canada Trail, Rideau Trail and Capital Pathway network.
You can also take part in other outdoor activities such as swimming, jogging, walking and a variety of outdoor sports. There are a lot of great venues to exercise outside in Ottawa, so you'll be certain to find something that you enjoy.
Exercising with an Ottawa Personal Trainer
There are a number of benefits to working out with a personal trainer. One of the main reasons to work with an Ottawa personal trainer is that he or she can provide you with guidance and assistance. Some people get intimidated by the idea of beginning an exercise routine. They may not have exercised frequently in the past or they might be uncertain as to how to start working out. An Ottawa personal trainer can help you by providing you with guidance and a plan that will have you looking and feeling great.
Plus, a personal trainer can create a specific plan for you based on your age, level of experience and your own health goals. This is a big benefit to working out with an Ottawa personal trainer.
Another benefit is motivation. Sometimes it's hard to get up and get moving, especially when you have a busy lifestyle. An Ottawa personal trainer can keep you motivated and energized, which will encourage you to keep going and make fitness a bigger part of your life.