Advice from a Personal Trainer: Toronto Fitness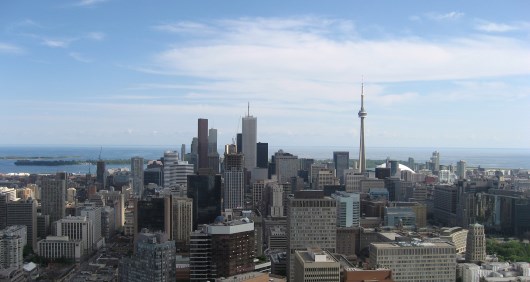 Sometimes it can be tough to know where to start when you're looking to begin a new workout routine. This is especially true if you haven't exercised regularly in quite some time. For some people, turning to one of the personal trainers Toronto has to offer is the perfect solution. A personal trainer can help design a fitness program that meets your unique needs.
Looking to start working out? Here are a few suggestions from a personal trainer in Toronto that will help you start on the right foot.
Tips from a Personal Trainer: Toronto edition
If you're just starting your workout, here are a few tips to get you going:
If you're older or if you have any significant health risks, speak to a doctor and get clearance before you start a new exercise routine
Start small. Rather than immediately jump into a strenuous new exercise regime, start with a few small workouts and work up from there.
Come up with a plan and stick to it. Decide that you're going to exercise a certain number of  times per week at specific times. Keep track of this schedule and stick to it. Having a regular schedule will make it easier to stay motivated.
Work out with a friend. Having someone with you to encourage you and motivate you goes a long way.
Pick something you enjoy. If you absolutely hate running, for example, you're not going to stick to a running schedule for long. Pick some exercises that you enjoy instead. This will make it more likely that you will keep exercising.
Toronto Fitness Ideas
If you're unsure of where to start, here are a few excellent Toronto fitness ideas that you can do with or without a personal trainer. Toronto has a lot to offer, so get out there!
Jogging, cycling and walking. There are lots of great parks in Toronto that are perfect for a jog, a bike ride or an energetic walk. Try High Park, Queens Park or the Toronto Islands.
Hiking. The Beltline Trail, Mast Trail and the West Humber Trail are just a few great hiking trails in Toronto.
Outdoor sports. Like beach volleyball? Try Ashbridges Bay. Prefer baseball? Try Christie Pitts. Soccer and cricket players can head to Centennial Park. Playing outdoor sports is a perfect way to get in shape and have a great time doing it!
A personal trainer in Toronto can help keep you motivated and on schedule. However, whether you work out with a Toronto personal trainer or not, there are a number of great ways to get in shape!