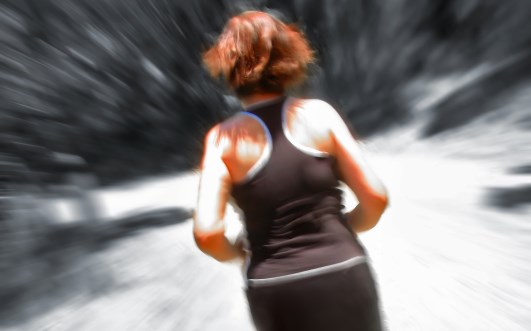 The new year is here and, for many people, that means getting back into shape after a holiday season filled with snacks, meals and sitting around. Many people make New Year's Resolutions to lose weight or to get into shape and the start of the new year is a great time to decide to be more active. Personal training for women can seem intimidating and difficult if you're new to working out, but that doesn't have to be the case. Fitness and personal training for women can be fun, simple and beneficial. Here are a few tips that make personal training for women easier, more straightforward and even fun!
Personal Training for Women: Tips
When you're first starting your workout routine, it may be tempting to find an expensive gym or to run out and purchase a variety of complicated exercise equipment. You may feel like this is what you need to do in order to get into shape, but it's not true. You can workout and feel great without a gym membership or complicated equipment. You can even workout in your own home!
When you start exercising, you'll need to make sure that you have comfortable clothing and shoes. You'll want clothes that make it easy for you to move around and shoes that provide proper support for your feet and your body. It's often a good idea to go into a fitness store and let them know what exercises you are planning on doing. They can help you choose the right shoes that work for you.
As we mentioned, personal training for women can take place at home. There are a number of exercises that you can do in your own home with little or no equipment. When you're working out at home, you'll want to make sure that you have an open space that is free of clutter. You'll need to be able to move around freely without stepping on or knocking over anything. Once you've found this space, you're ready to start training!
At-Home Personal Training for Women: Sample Exercises
There are a number of great exercises that you can do at home. Here are a few examples:
Push-ups
Squats
Tricep dips
Lunges
Crunches
Leg curls
Jogging in place
Jumping jacks
Burpees
Personal Training for Women: Equipment
While you don't need to go out and spend a fortune on a variety of expensive equipment, there are a few more affordable pieces that you might want to pick up. These include:
An exercise ball
Dumbbells
Resistance Bands
An exercise mat
A jump rope
As you can see, you don't need to take part in complicated exercises or use fancy equipment in order to get in shape. With a little effort and determination, you'll be right on track for a great 2014!